LIAN ROSS RELEASES HER NEW SINGLE "TE AMO" FROM HER FOURTH ALBUM "4YOU".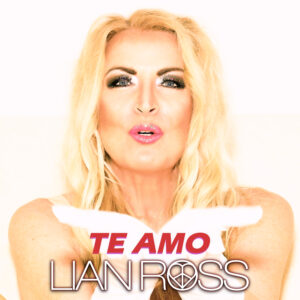 RELEASE DATE: 06/10/2023
Get ready to be swept off your feet as legendary 80's singer Lian Ross graces the airwaves once again with her latest enchanting single, "Te Amo," taken from her latest album "4You."
"Te Amo" effortlessly marries classic 80's soundscapes with a contemporary twist. The result is a track that pays homage to Lian Ross's roots while embracing the modern music landscape. Fans will find themselves tapping into the familiar euphoria that defined the 80's sounds from Luis Rodriguez, all while experiencing a fresh and exciting sonic journey.
Fans and music enthusiasts alike are invited to immerse themselves in the enchanting world of Lian Ross by tuning in to "Te Amo," now available on all major streaming platforms and with an official video on her YouTube Channel. The single is set to capture hearts and ignite emotions, reminding us all of the enduring power of love and music.
For more information on Lian Ross, please visit:
Facebook: https://www.facebook.com/lianross.official
Instagram: https://www.instagram.com/lianrossofficial/
YouTube: https://www.youtube.com/@LianRossTV
Website: https://www.lianross.com/