ZYX Music continue their series "Greatest Hits & Remixes" with an absolute highlight.
2CDs and a total of 33 songs by LIAN ROSS!
As usual CD1 offers the radio versions of great hits like "Fantasy", "Say You'll Never", "Saturday Night" or "Never Gonna Lose".
CD2 invites you to discover 12 maxi versions and rare remixes.
The track list was created in close cooperation with Lian Ross and Luis Rodriguez.
Lian Ross "Greatest Hits & Remxies" is an absolute must for all fans!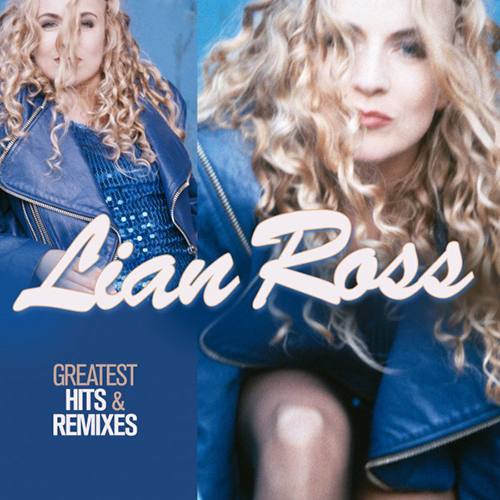 2. Say You'll Never (7″ Single)
  3. Neverending Love (song) (7″ Single)
  4. Saturday Night (7″ Single)
  5. Say Say Say (7″ Single)
  6. It's Up To You (7″ Single)
  7. Never Gonna Lose (Radio Mix)
  9. Do You Wanna Funk (Radio Version)
  10. Scratch My Name (Radio Version)
  11. Russian Millionaire (feat. 2 Eivissa)
  12. Young Hearts Run Free (Original Radio Edit)
  13. Say You'll Never 2013
  14. All We Need Is Love (feat. TQ) (Radio Version)
  15. You're My Heart, You're My Soul (Radio Version)
  18. Keep This Feeling (Radio Mix)
  19. Feel So Good (Radio Version)
  1. Saturday Night (Maxi Version)
  2. Fantasy (Maxi Version)
  3. Say You'll Never (Maxi Version)
  4. Neverending Love (song) (Maxi Version)
  5. Say Say Say (Maxi Version)
  6. It's Up To You (Special D.J. Mix)
  8. Saturday Night (New Remix)
  9. Say You'll Never (D.J. Alternative Mix)
  10. Trying To Forget You (Pop Extension)
  11. Young Hearts Run Free (Original Extended Mix)
  12. Never Gonna Lose (Extended Mix)
---

---